Benefits Of SAT – What Great College Exam Scores Mean For Your Student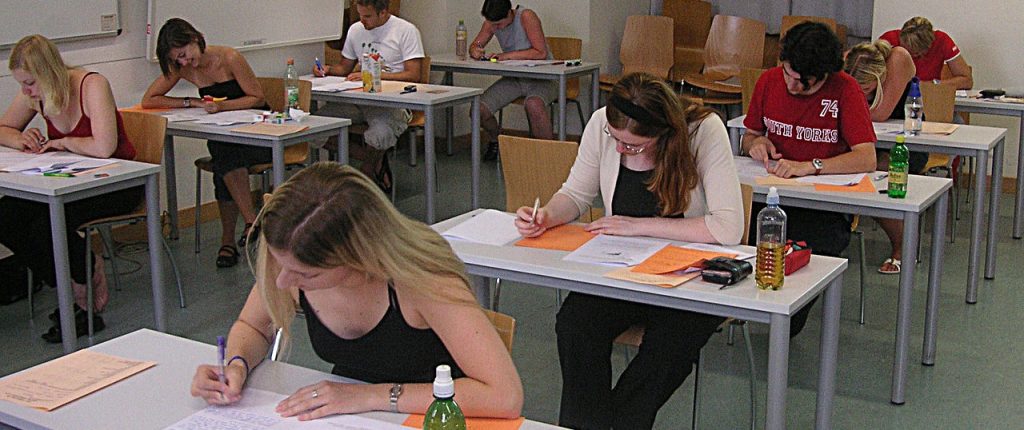 If your student is considering attending college, you may be aware that it's important for them to do well on entrance exams like the SAT. But what are the real benefits of the SAT? Given an upfront investment of time and energy, you may find that the student in your life ends up asking one variant of this same question: "Why bother?" In this post, we'll take a look at what a great score on the SAT can do for your student. There are many benefits of SAT scores. Let's take a look!
More Scholarship Money
Why view prep courses as an "investment" on the future? Because like any quality investment, higher test scores can show immediate returns. According to Oregon Live, the top 10 percent of test-takers can often have access to scholarships in total of about $20,000 per year on a regular basis.
Many scholarships also depend on grade point averages and ACT or SAT scores to qualify their potential recipients. This places an even greater emphasis on each individual point of improvement on college entrance exam scores.
Improved Chances At Preferred School
Scholarships often function the same way university admission functions. After all, there's only so much information for a university to go on. Schools will look toward solid numbers like grade point averages and college entrance exam scores to get an idea of the qualifications of an individual student.
That means higher college entrance exam scores do expand the possibilities for your student. Not only can they make it possible to win a "dream" college, but higher scores can add options for less-expensive schools too, further saving money as a result.
Greater Confidence Through Better Habits
Mastering the college entrance exams can yield more scholarships and more opportunities in college entrances. It can also have an intangible benefit in the form of improved habits. By preparing for the SAT, students can learn to improve the study and test-taking skills that they'll need to employ throughout their college career.
Properly preparing for the SAT can lead to more confidence in college life itself. Plus, it can of course help to improve your student's chances of achieving a higher score on the exam.
How To Get Higher SAT Scores
Now that you know some of the benefits of the SAT, let's take a look at ways you can help your student improve their scores.
Retake A College Entrance Exam
According to the ACTs, "repeat-testers" tend to out-score their "single-test counterparts" by a composite average of about 3 points. Of those repeat testers, a majority of them (57%) improved their composite scores on the second try.
Try A Prep Course
But 22% of students score lower when retaking the test. It's clear that improving a college exam score requires more than simply taking the test again. An SAT prep course can be a great way to help the student in your life improve their scores the second time around (or the first time!).
If you want your student to reap the benefits of SAT scores like great scholarships and college entrance, consider registering for a prep course at Jantzi Test Prep today.